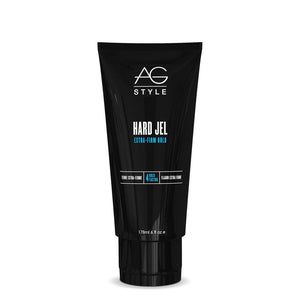 Ideal for hard to manage hair, this extra-firm gel provides control, humidity resistance and all-day-stay-in-place hold. Hard Jel is alcohol-free and guaranteed not to build up or flake.
Work a small amount through damp hair. Slick back for a clean look and extra-firm hold.
Alcohol-free – formulated in a natural, soothing herbal base that won't dry out hair.
PVP/VA copolymers – provide long-lasting hold, shine and superior humidity resistance, yet rinse effortlessly from the hair without leaving residue or buildup.
Silk protein – add moisture, strength, elasticity and shine.
Panthenol – thickens the hair shaft.
Paraben Free
Salt Free
Gluten Free
Cruelty Free