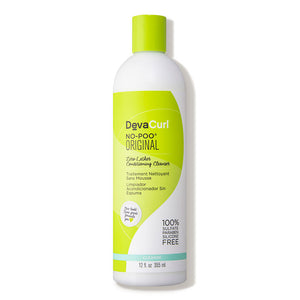 Deva Curl No Poo Origonal
Traditional shampoo can be too harsh for curls. That's why we made No-Poo Original! The non-lathering formula with peppermint and grapeseed oil gently cleanses without stripping the natural oils your curls need. Plus, it provides essential moisture so your curls can be shiny, bouncy and just plain gorgeous. No wonder it's our best-selling cleanser!
Saturate your curls and scrub No-Poo on your scalp to cleanse. Scrub it out too to thoroughly cleanse your curls.
Sulfate-Free
Silicone-Free
Gluten-Free
Paraben-Free
Cruelty-Free
Phthalate-Free