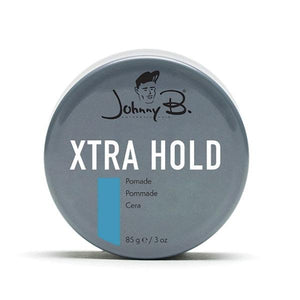 Johnny B Xtra Hold Pomade
This oil-based pomade contains beeswax, which imparts hold and retains moisture. It is humidity resistant and works great on coarse or ethnic hair types. Use it as a cutting tool to help ensure clean lines.
Rub generous amount between hands to warm up. Apply evenly to dry hair. Style as needed.
Humidity Resistant
Gluten Free