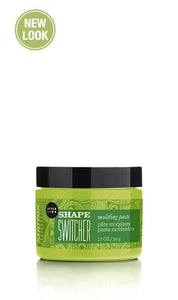 Matrix Style Link Shape Switcher
Matrix's Shape Switcher hair molding paste is your link to molded styles without the build up. A spreadable molding paste which combines strong hold and grip yet stays pliable, with a satin finish.
Work through damp or dry hair. Add where necessary to support shape.
no buildup
leaves a satin finish
hold level: 5